We develop and provide effective supplementary solutions for
Microsoft Dynamics 365 Business Central and Dynamics NAV
All our solutions for Business Central and NAV are developed in order to avoid errors and to make your everyday life more efficient by automating manual processes. These are solutions that address functions such as:
Security, Administration, Manufacturing, Logistics and Sales
Four-Eyes Approval
Approval system to prevent against errors and fraud
Four-Eyes Approval is a solution for managing approval of changes. To make changes in central master data tables, it is sometimes necessary to have another person approve the changes.
This is especially true for companies that require increased security in connection with important transactions, or that are subject to US law.
The system is set up with rights and processes that ensure that the person making the change is not the same person as the person making the approval.
A professional approach to secure your data and transactions – efficiently and automatically!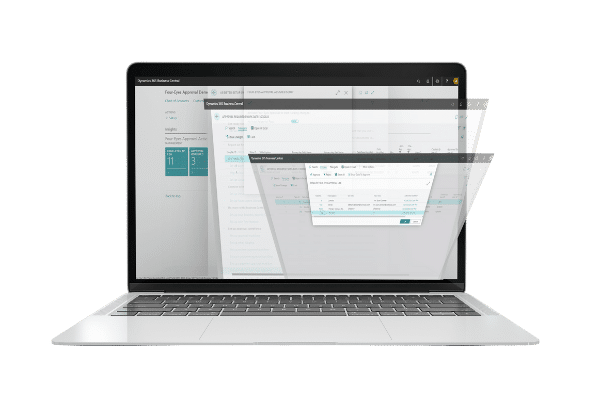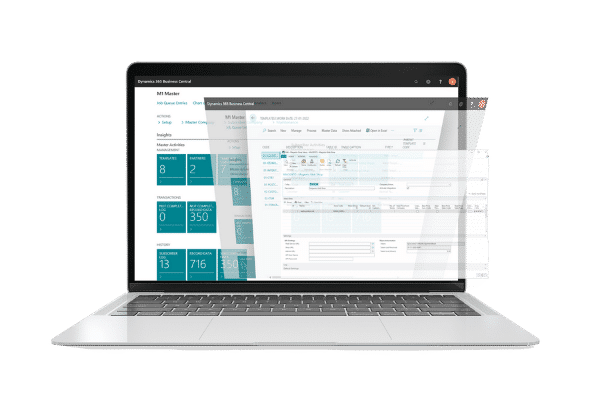 Global Master
Syncronizing master data between companies
Global Master is a tool for synchronizing data between companies. When an organization comprises multiple companies, it may be required to share master data across the organization.
To ensure that the entire organization has, e.g., the same chart of accounts and dimensions, the Master Account is set up centrally and sent out to the various companies.
The system is set up, so the Master Account only needs to be transferred to other countries or divisions the first time. After that, only changes will be synchronized.
With Global Master, it is easy to manage and synchronize data between your companies – even when they are in different databases.
Advanced Data Management
Flexible rights management at the field level that prevents errors
Erroneous transactions happen regularly and sometimes are the result of corrections in the product, customer or supplier table. This can create inconsistent data and result in significant costs.
Advanced Data Management is a flexible solution for rights management for both entire tables and specific fields.
Employees are only assigned rights to areas that are relevant in relation to their area of responsibility. That way you avoid erroneous entries in critical fields and tables such as master data for goods, customers or suppliers.
With Advanced Data Management, you can manage user rights all the way down to field level in Dynamics 365 Business Central and NAV.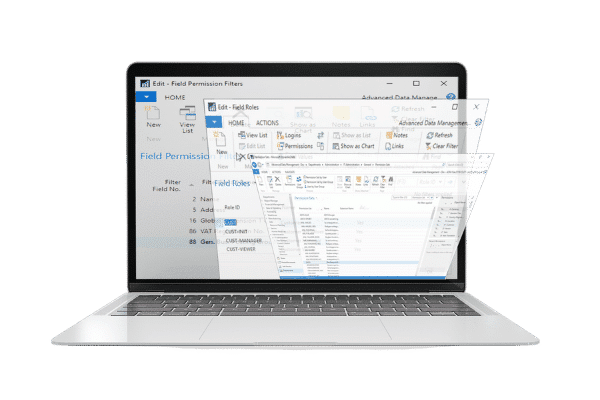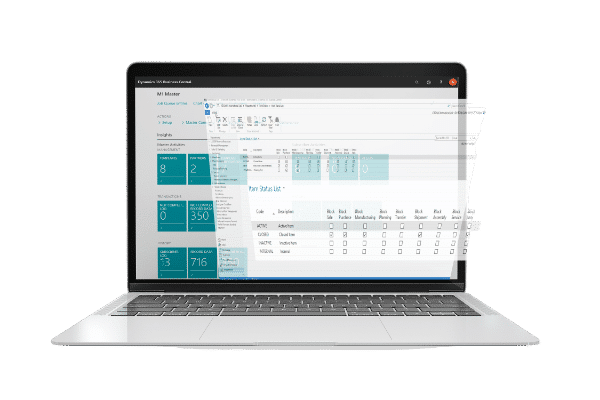 Item Status
Full control over items at process level
When we have a product we want to phase out, we normally will not buy or produce any more of that good. In standard D365BC and NAV, we only have the choice between "Blocked" and "Not Blocked" for limiting the product. However, this is not very practical when there is residual inventory we want to sell or use in a bill of materials.
By defining the status for the individual product, Item Status will automatically control the handling of the inventory at a detailed level.
Hear more about how to optimize your inventory and save time on unnecessary administration.
Material Shortage Calculation
Are the components available?
A simplified model of calculating available inventory
Show any shortage of goods at finished goods level
Proactive initiative for resolving a given shortage of goods
Effective production planning requires overview and transparency regarding whether the components are available for production. With a macroanalysis, you are certain there is always focus on bills of material and on what is needed to complete the production.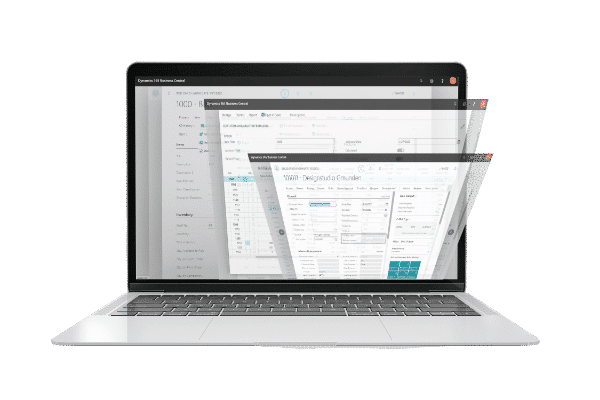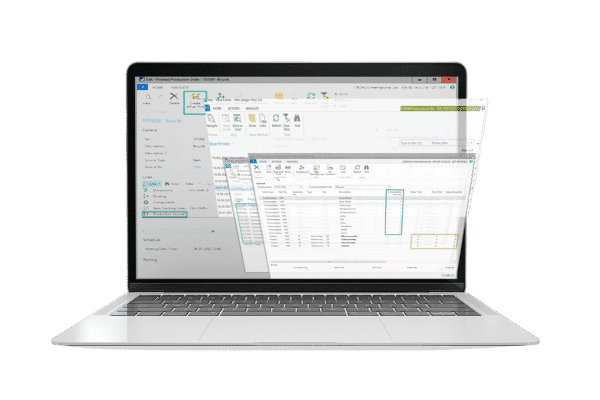 Extended Manufacturing Registration
Subsequent registration of costs on production orders
Extended Manufacturing Registration is a solution for registering lacking consumption on a production order after it has been closed.
On the finished production order, you have access to the production draft, where you can register additional consumption such as time, material consumption and finished quantity, as well as correct any registration errors.
Body
An accurate record of the direct costs in the production
An assessment of the profitability of each sales order
full overview of the unit contribution margin at DB1 level
Action List
Greater delivery safety and overview of the supply chain
Action List is a tool for highlighting delayed activities and other tasks that require attention from the user. An easy and managable tool for a quick overview of the daily tasks in Tiles – adapted to the individual employee.
Transparency in the supply chain and important financial data such as:
Production or purchase orders delays
Delayed sales lines
Customers who owe the company money
Suppliers to whom the company owes money to
Get control of the logistics, overview of the supply chain and current tasks!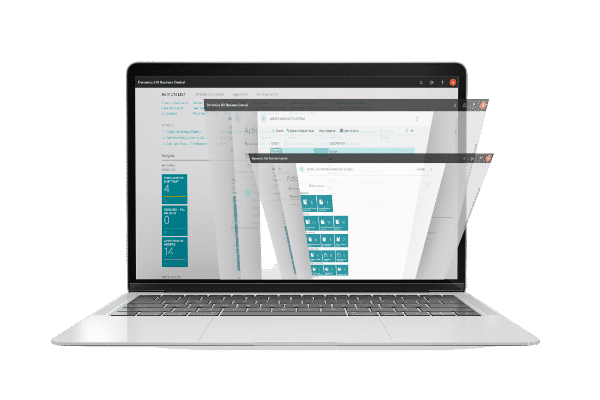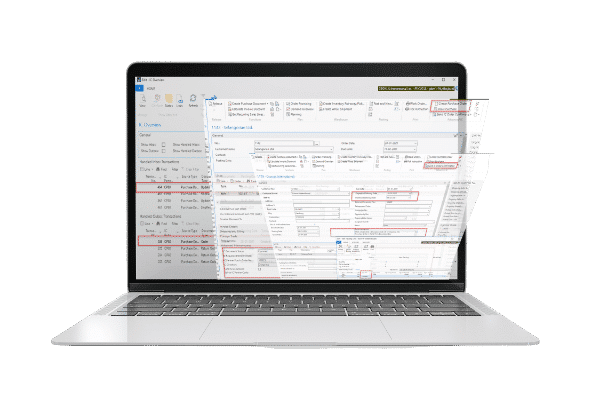 Advanced Intercompany
Document management between companies
Advanced Intercompany is a tool for automating document handling between internal and external companies. The module is especially optimized for handling intercompany accounts or trusted companies. The system can be set up to automatically synchronize orders between accounts and post them.
The system enables synchronization of item tracking (lot and serial number) between the accounts. It is also possible to use return goods orders and credit notes. The synchronization of orders, return goods orders and credit notes results in a simplified process that minimizes error.
Webshop Integration
Have webshop sales posted in your accounting system automatically
With integration between your e-commerce solution and your Dynamics NAV or Business Central solution, you keep track of all your prices and stocked items in one place. ProFacto offers integration with both SmartWeb and Magento2. Both solutions support B2C and B2B customers and differentiated pricing.
SmartWeb
For small companies who want to be up and running fast. Here you get a whole lot of functionality in just the Start-up solution In NAV or Business Central, you can link categories to the goods before transferring them to SmartWeb and automatically put products on sale based on sales prices in your accounting system.
Read more about SmartWeb
Magento2
A very flexible solution that we can adapt to precisely your needs. Flexibility also increases complexity, and to reap the full benefits of Magento2, the sales organization needs to spend time becoming a superuser of the product. ProFacto's integration supports product variants, which in NAV or Business Central can be both stockkeeping units and variants. The solution supports multishops and multisites, including customer portals for B2B customers.
Read more about Magento2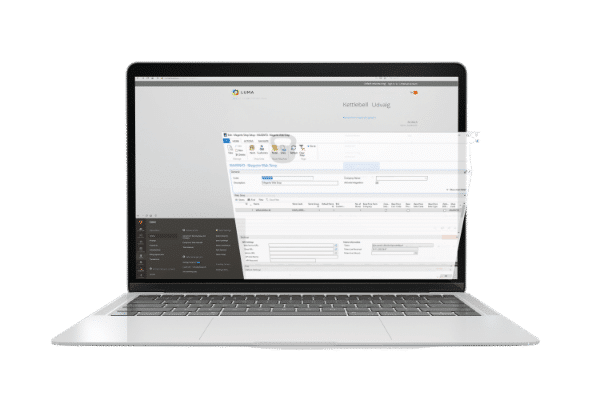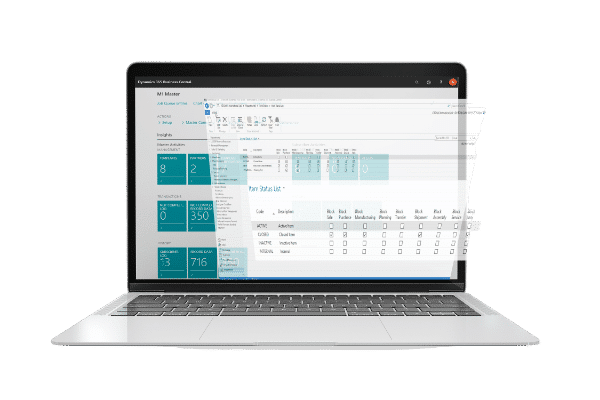 Microbizz Connector
Basic integration for correct accounting and invoicing of resource consumption
If you use a task management module for registering the consumption of goods on a case, there is a lot to be gained by ensuring correct accounting and invoicing of the services you have provided.
Microbizz Connector is an add-on solution that connects the Microsoft Dynamics 365 Business Central financial system to the Microbizz project and task management system.
The synchronization ensures consistent handling of projects and tasks in connection with the registration of time, goods and resources consumed.
It's your assurance of correct data exchange, which will save you time and money!
"ProFacto has solid expertise and deep insight into the new products
coming from Microsoft ".
Thomas Dethlefsen
PBN/Angiotech A/S
We can help you!
All our solutions have come about from actual challenges in the market and are now in full operation in different places. The solutions are vertical solutions layered on top of the standard and are always programmed with respect for the existing standard solution. In all our implementations, we have future Microsoft upgrades in mind.