Get a quick overview of whether the components are available for the production order.
Wouldn't it be great if you could quickly check for any components needed before starting a production order or creating a sales order? You can with ProFacto's Material Shortage Calculation.
The system is a tool for Microsoft Dynamics 365 Business Central and Dynamics NAV that gives you a comprehensive view of whether the components you need are available for a production order.
An indispensable tool for efficient production planning
Production of an item can be complex. If a finished product, for example, consists of several different components, and some of these need to be produced or purchased, you can end up spending a lot of time checking the status of the individual components manually. Material Shortage Calculation gives you a quick overview so you can concentrate on more important things than time-consuming manual review of individual components' status.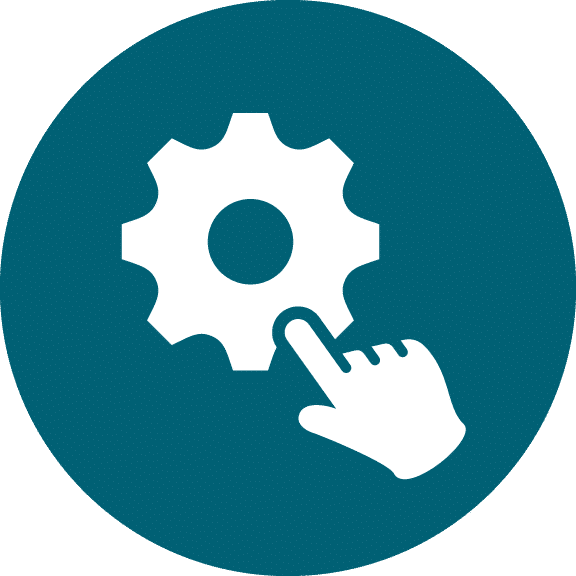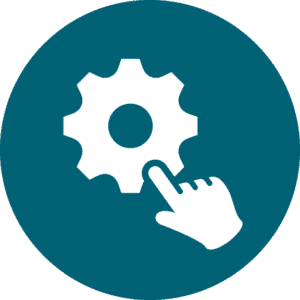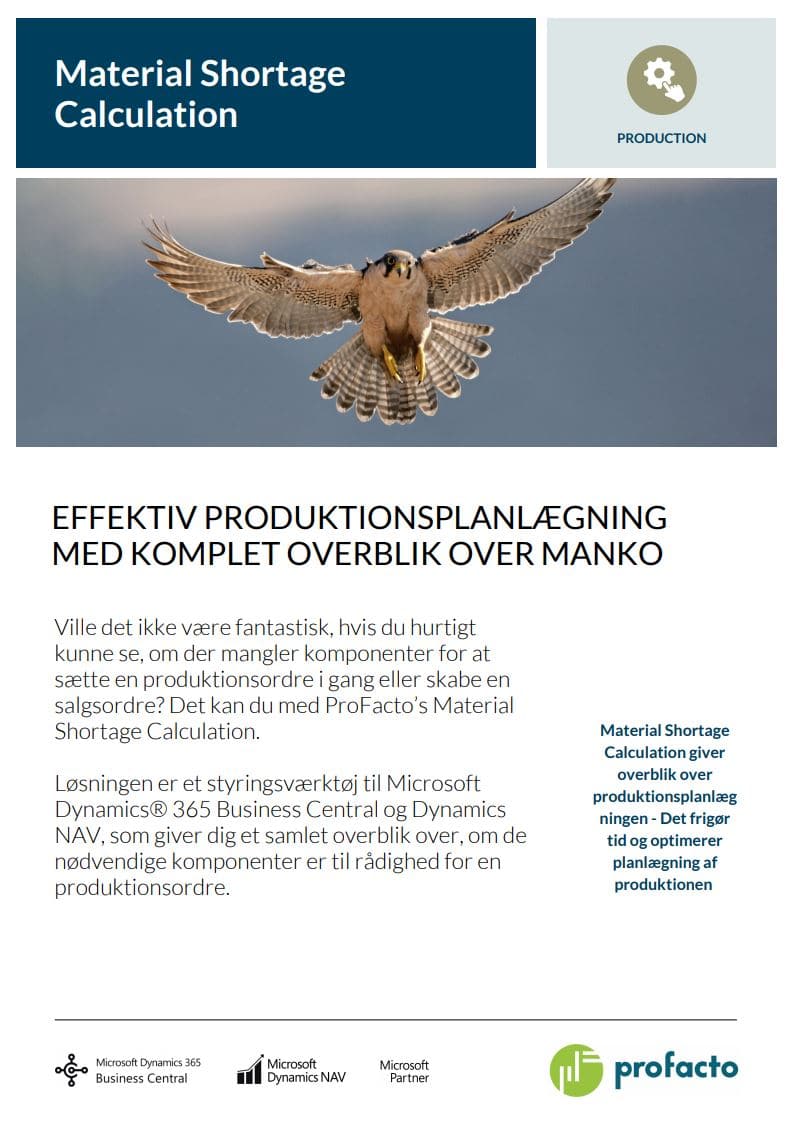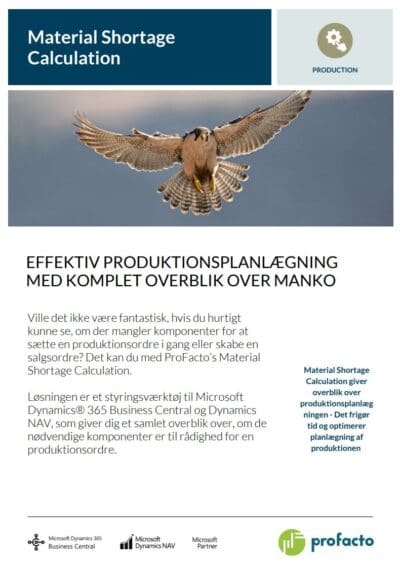 Better forecast and greater fulfillment of expectations
Material Shortage Calculation helps the production planner, manager or supervisor better and more efficiently manage production orders.
You do not have to spend time on production orders that cannot be produced anyway
You get a comprehensive overview of whether all components are in stock for the production order to be completed
The tool allows for better forecasting because you know exactly which components are missing/available
You know exactly what you can deliver on time enabling you to live up to the customer's expectations
Who can use Material Shortage Calculation?
The tool can be purchased for and used with Microsoft Dynamics 365 Business Central and Dynamics NAV. All production companies that need a quick overview of whether components are available to complete a production order will benefit from using Material Shortage Calculation.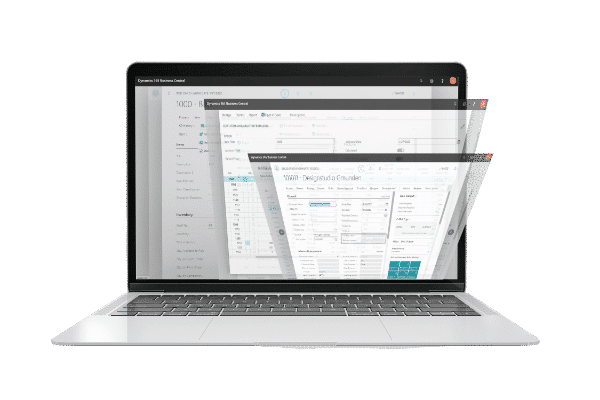 Learn more about Material Shortage Calculation
"Material Shortage Calculation provides an overview of the production planning – It frees up time and optimizes production planning"
Thomas Stryhn, CEO
ProFacto A/S