Get automatic control of the item's life cycle, optimized inventory status and stock on hand
With thousands of goods in the accounting system, it can seem incredibly difficult to keep track of the inventory status and stock on hand for each item.
However, this will be a thing of the past, once you start using Item Status, which makes administration of an item's full life cycle easier and more flexible thanks to fewer manual steps and more automated processes.
Smart and easy management of goods and inventories
Item Status helps you to automatically control the life cycle of an item. You indicate which processes are authorized or unauthorized, and in that way, the tool gives you full control of what happens to an item, and optimizes and facilitates administration of goods and inventory.
No more manual management of goods and inventory
With Item Status the days of manually managing goods and inventory at detailed level are over. Instead, say hello to an automated process that will save you time and unnecessary administration in the accounting system.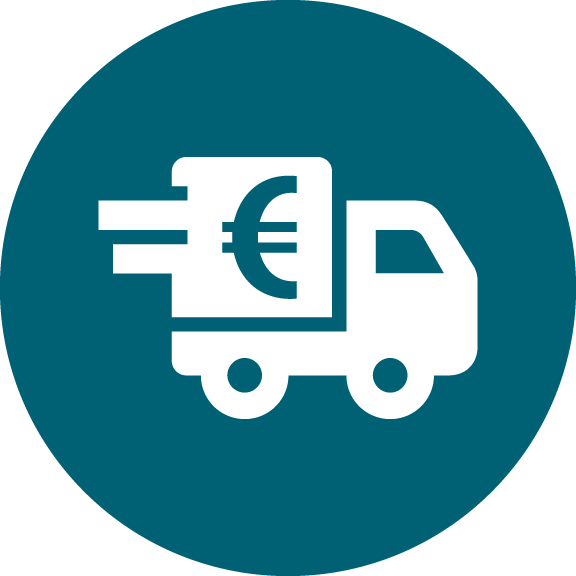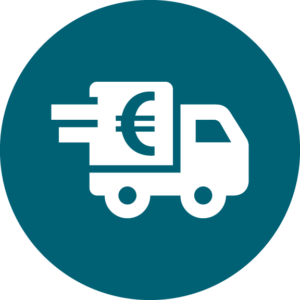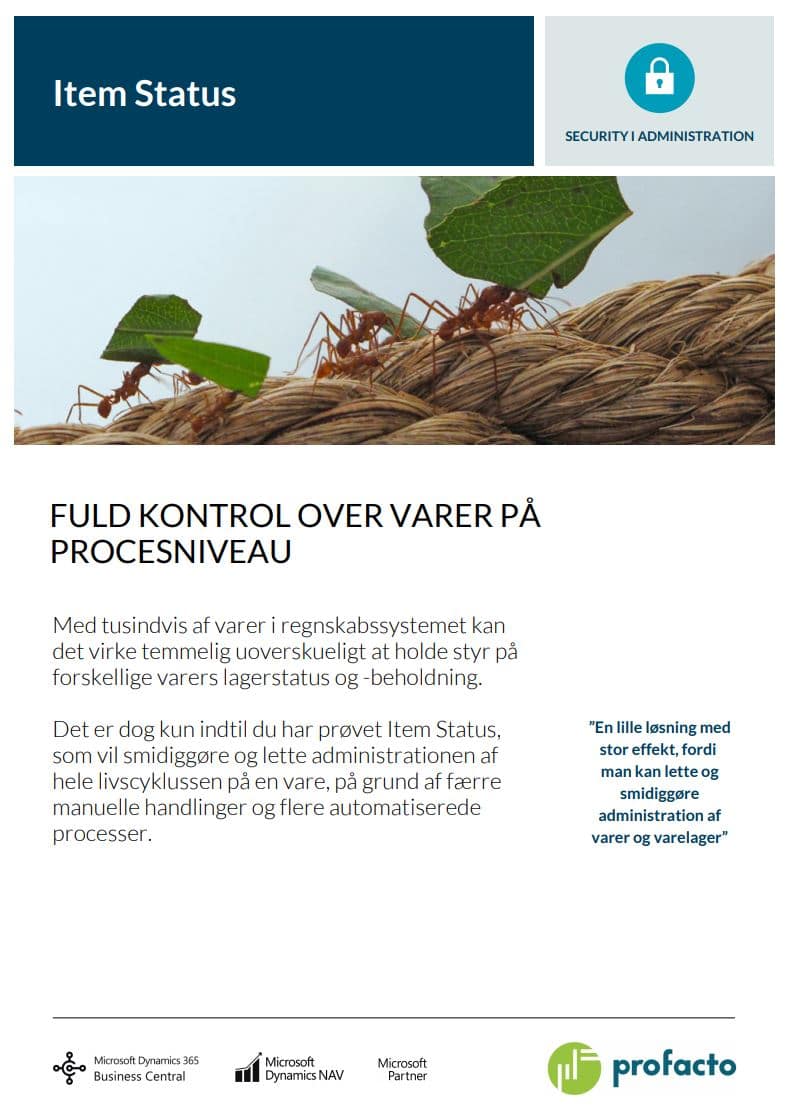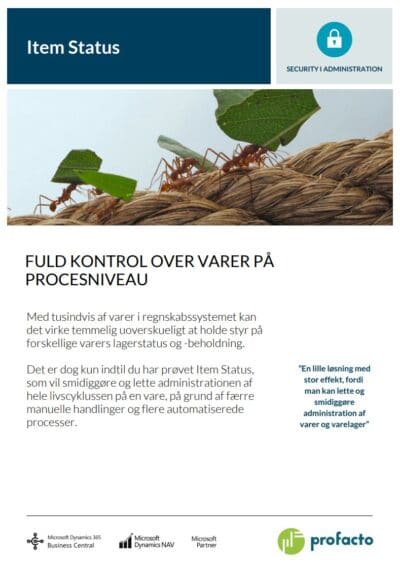 Avoid purchases of discontinued goods – sell the surplus stock
When you use Item Status, you can indicate with processes what you want to happen in the different cycles of an item's life, for instance when:
An item is being phased in and can be tested but not sold yet
An item is being phased out and cannot be repurchased, but has surplus stock that can be sold
An item is being phased out and therefore should not figure in bills of materials
By indicating the status at process level, the tool automatically keeps track of what should happen to the item.
The tool can be purchased for and used with Microsoft Dynamics 365 Business Central and Dynamics NAV. Item Status is easy to set up in Dynamics 365 Business Central or NAV, where you indicate the status of the respective goods to automatically control management of the stock at process level.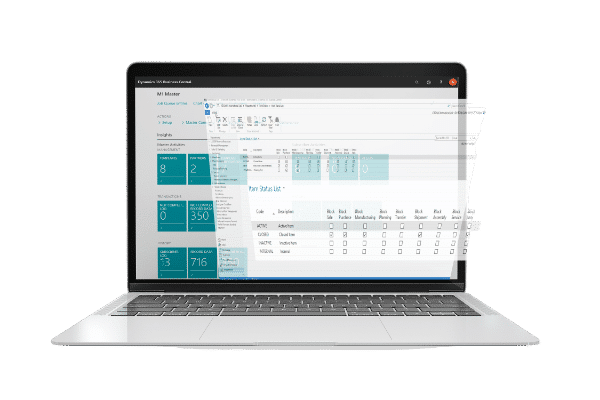 Learn more about Item Status
"A little tool with a big impact, because it makes administration of goods and inventory easier and more flexible"
Thomas Stryhn, CEO
ProFacto A/S