Microsoft Dynamics 365 Business Central – a unified and integrated business solution
Microsoft's new cloud-based financial management solution is an all-in-one business solution that brings the entire company together in one unified system, and ensures that your IT systems are integrated and working together.
What is Microsoft Dynamics 365 Business Central?
NAV is the previous version of Business Central
Microsoft Dynamics 365 Business Central is a further development of Dynamics NAV – a professional business system for small and medium-sized businesses. It is a comprehensive business solution with functionality for financial management, invoicing, reporting, purchasing, inventory management, sales, project management and production optimization.
The program is similar to Microsoft Windows and Microsoft Office, which you know in advance and is therefore easy to learn and simple to use.
It is a financial system completely integrated with other IT systems of the company, which gives you reliability for correct data in real time across the organization.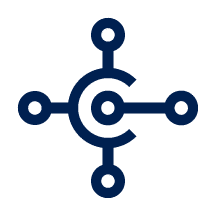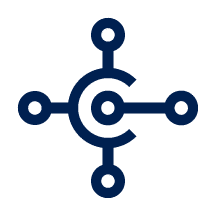 Dynamics 365 Business Central is cloud-based
Easy integration to what you already know
At the same time, the Dynamics 365 Business Central version marks a new shift in the Navision's history. The program is browser-based, and contains easy access and integration with other cloud-based solutions. A cloud solution that combines ERP with CRM and is tightly integrated with Office 365, Microsoft Power BI and Microsoft Teams.
Dynamics 365 Business Central version 14 is the latest version of Business Central, which offers both a windows client and a web client. Later versions will only be accessible via a browser.
It remains the same solution and technological platform as NAV, just an update with even more benefits.
Make the right decisions with Dynamics 365 Business Central
How to secure one version of important master data!
Microsoft Dynamics 365 Business Central helps you make better decisions based on the same master data.
Business Central is fully integrated, and helps you gather the threads of all the company's activities – in one unified database. It is your guarantee that there is only one version of important master data.
For you, this means that you have the best conditions to make the right decisions based on available and current data, no matter where you are in the organization.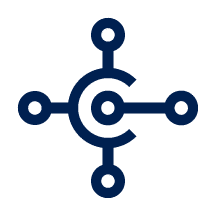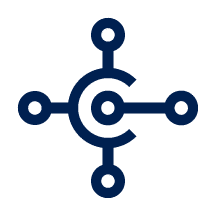 Cooperation and increased competitiveness
A close collaboration across the organization as well as strong functions support the company's processes and employee productivity within:
Financial management
Supply Chain Management
Manufacturing Operations
CRM
E-commerce
By sharing information across departments in the company, you increase productivity and strengthen competitiveness.
Flexible licensing system
Need to buy or rent your Microsoft Dynamics finance solution?
You choose whether you want to buy or rent your Dynamics 365 Business Central solution.
Dynamics 365 Business Central is a subscription solution where you pay a low fixed monthly price for the number of users you need.
If you choose a subscription solution – and would like it in the cloud, you can get started without large investments, and without having to worry about backing up data or buying and maintaining servers.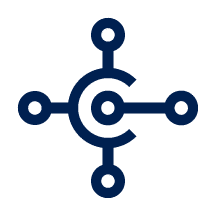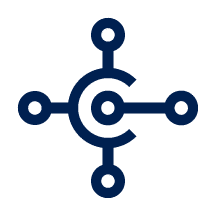 Dynamics 365 Business Central License Types
License types tailored to your needs
Microsoft offers several types of licenses that meet your needs:
Essentials Users contains modules: Finance, Sales, Warehousing, Logistics, CRM, HR and Project Management
Premium Users as Essentials and also includes the modules: Production Management and Service
All modules are included, but you do not have to use all of them. You can quickly get started and gradually use the modules that are relevant to your business.
You can quickly access your Business Central solution from your PC and App on your smartphone or tablet.
As long as you have an internet connection, you have access to your own solution – no matter where you are.
What's new and planned for Dynamics 365 Business Central
Business Central – Version 21
Dynamics 365 Business Central – 2022 release wave 2
Release period – October 2022 to March 2023
The latest version of 365 Business Central is constantly updated with improvements, so the user can always be sure to have an optimal solution secured for the future.
The updates are based on popular requests from users, and will be released continuously during the release period.
Microsoft has a strong focus on system functionality, such as reporting and increased efficiency on the finance side as well as the entire supply chain.
You can find the complete release plan for Business Central on the Microsoft website.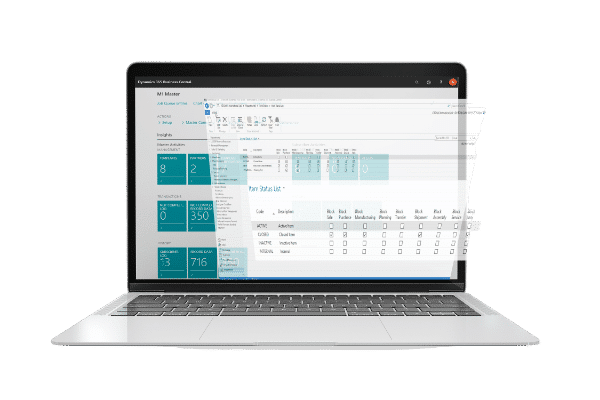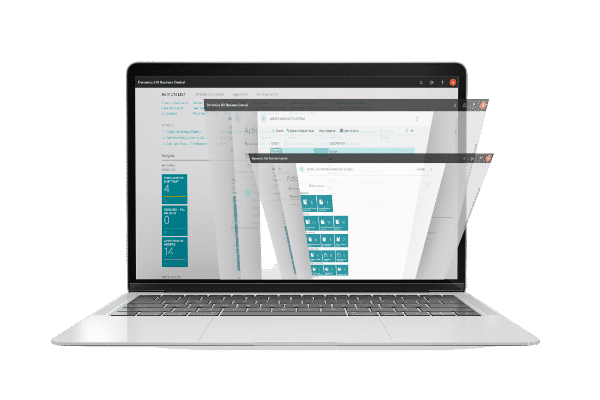 Upgrade from Navision and NAV
Are you ready to upgrade to Business Central?
There are several good reasons to upgrade your financial system, both when it comes to increased efficiency and increased competitiveness.
The big difference is that the solution in the future is cloud-based, integrates easily with other systems and will only be accessible via a browser.
We know it can be a demanding task, but we have the experience and are ready to advise you with an upgrade plan for an optimal solution that best suits your business.
Avoiding mistakes also helps increase efficiency
ProFacto has developed 9 additional products for NAV and Business Central, which in their own way contribute to increased efficiency in automating manual processes. All our solutions are developed in order to avoid mistakes and save time and money on internal resources – in short, to work smarter throughout the organization.
"Excellent service is one of our cornerstones and we are ready to help you, all the way to success."
Thomas Stryhn
ProFacto A/S